What are UV rays?
UV, especially UV-B, not only causes blotchy and wrinkled skin; it also has a high correlation to allergies as well as skin and eye diseases.
When humans absorb UV rays, our skin becomes red or dark brown, which is known as getting "tan." Tanning is a type of low-temperature burn, so symptoms may vary from person to person.
In recent years, almost all harmful UV-B is absorbed by the ozone layer. However, with the destruction of the ozone layer, more UV-B has reached earth's ground.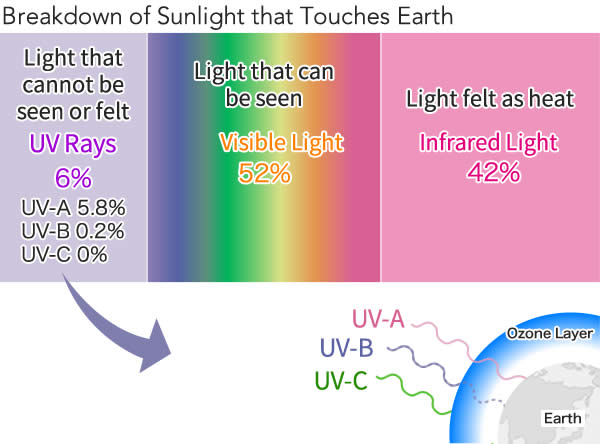 Diagram. Reference: "Learning about UV rays through pictures and data: Smart ways to get along with the sun," by Masako Sasaki (2006). The National Institute for Environmental Studies.